FreeMotion T11.3 Reflex Treadmill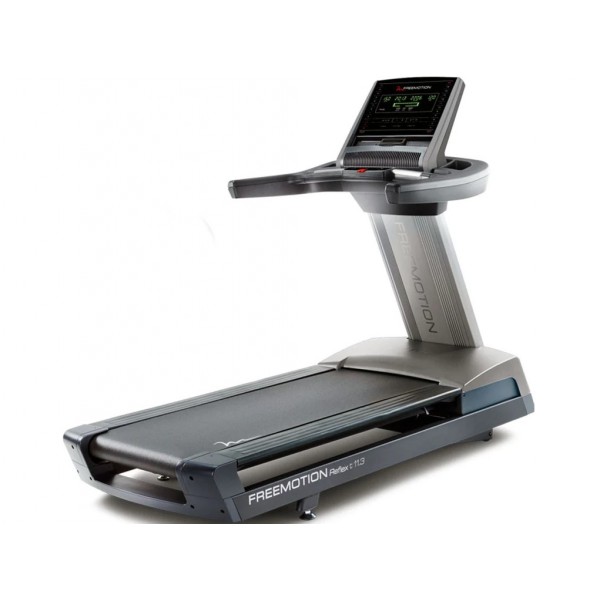 What's in the Box
Remanufactured Unit

Assembly Instructions

Warranty Registration Card
The FreeMotion T11.3 Reflex treadmill is not your average treadmill; it is one of the most powerful and comfortable treadmills one can experience. Equipped in Orange Theory Gyms across the world, the T11.3 reflex treadmill was chosen by the fastest growing gym chain for several reasons. The T11.3 features a potent 5.0 CHP EnduraDrive System motor and the composite construction of its impact-absorbing Reflex Cushioning, the result, fluidity, and performance. Designed with safety in mind, the T11.3 reflex includes large easy-to-hold handrails, an automatic "Shut Down" function, and a wide, non-slip, and maintenance-free traction belt measuring 60 inches by 20 inches.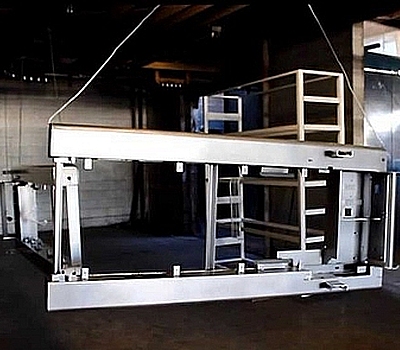 Powder Coating
Powder coating is a high-quality finish found on all our remanufactured products. Protects the roughest, toughest cardio equipment as well as strength equipment items you depend on daily. It provides a more durable finish than liquid paints can offer, while still providing an attractive finish.
Powder coated products are more resistant to diminished coating quality as a result of impact, moisture, chemicals, ultraviolet light, and other extreme weather conditions. In turn, this reduces the risk of scratches, chipping, abrasions, corrosion, fading and other wear issues.
Benefits of Remanufactured Generator & Alternator
Remanufactured to OEM specifications.

Performance of a new unit.

Durability and reliability of a new unit.

Parts and replacement parts are OEM.

Upgraded features not utilized on the band new units.

Ability to customize motor package to match a customer's specifications.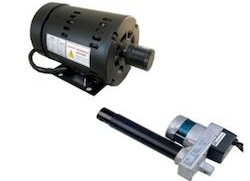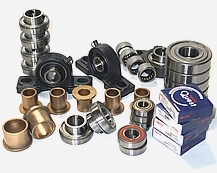 Bushings & Bearings
Our remanufactured product uses a full range of ball, needle, spherical & thrust bearing, self- aligning, Flanged Ball and Pillow Blocks.
We work with four major suppliers (Timken, Nachi, INA, NSK), all leader's manufactures in this industry. We want ensure the best performance and reliability during long hour's operations on our Equipment.
Power Transitions | Drive Belts
From synchronous to cogged V to multi-rib to banded V-belts. We maintain an extensive stock of belt sleeves to meet our production needs, also in this field we work with the best leading manufactures brands to ensure the best performance and reliability during long hour's operations.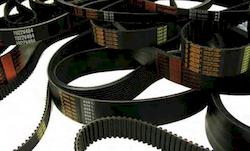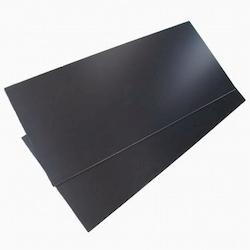 Running Decks | Belts
Our remanufactured treadmills are all outfitted with premium wax-less belts and decks. These are often 2-3 times the price of standard belts, but ensure easy use and extend the life of the part and machine.
Console Overlays | Decals
We replace all overlays and decals with brand New to ensure reliability and longevity of our machines.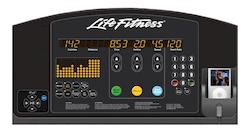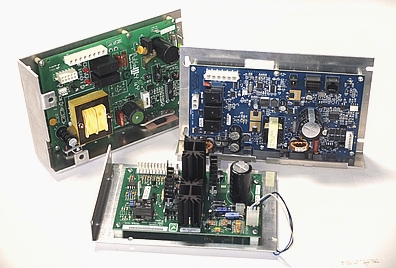 Electronics
All our electronics are inspected through a series of tests and diagnostics. Often, basic repairs are made returning the electronic boards to a perfect condition. If this is not possible, parts are recycled and replaced with new ones.


Powerful 7.0 PHP Enduradrive™ System


This motor is dynamically spin-balanced and extensively tested for superior performance in vibration and noise—making the EnduraDrive™ System the performance motor of choice. This variable resistance "Whisper Quiet" motor is the most powerful and quiet in the elite health club quality class.



Reflex™ cushioning


Experience extreme joint protection with Reflex™ Cushioning. It's the perfect combination of comfort and performance. Featuring composite construction, this cushioning absorbs impact without sacrificing strength.



0–12 MPH 1-Step™ Speed Control


Customize your training for better results. Quickly change your speed from 0–12 MPH for a better workout, warm up and cool down.



-3–0% 1-Step™ Decline Controls


It's the newest revolution to the treadmill workout—walking at a decline! With 1-Step™ Decline Controls you can instantly adjust your decline to stimulate different muscles and add balance to your workout.



0–15% 1-Step™ Incline Control


Boost your weight loss with 1-Step™ Incline Controls. These controls make it simple to change the incline so you can reduce impact on your joints, burn fat calories and add variety to your workout.



Large, Bright Led Windows


These bright LED windows display your speed, time, distance, level, pulse and calories burned, so you can monitor your progress throughout your entire workout.



Crossflow™ Workout Fan


Stay cool and fresh during your workout with the innovative CrossFlow™ Workout Fan. It's built right into the console, just like the AC in your car, allowing you to quickly adjust the settings.



Dual-Grip Heart Rate Monitor Compatible With Polar® Wireless Chest Strap


Forever change the way you work out with heart rate training! Two hand-grip heart rate sensors are conveniently built-in to the treadmill's handlebars so you stay in the right training zone for maximum results.



22" X 60" Quiet Treadbelt


A vital component of the drive system, this roomy treadmill belt is designed to operate both smoother and quieter than the average treadmill belt.



3.5" Crowned & Spin-Balanced Rollers


Better than the standard roller, these large, precision-machined rollers reduce noise and help the treadmill operate smoothly and quietly.



400 Lb. Weight Capacity


Accommodating up to 400 lbs., this commercial-grade treadmill is built for strength and durability.

FEATURES
Motor: 5.0 CHP EnduraDrive™ System
Electrical Requirements: 110-120 VAC, 20 Amp, Dedicated Circuit
Tread Belt: 22" x 60" 2-Ply, Maintenance-Free Treadbelt
Heart Rate Monitoring Technology: Dual-Grip Heart Rate Monitor Compatible with Polar® Wireless Chest Strap*
Speed Range: 0–12 MPH 1-Step™ Speed Control
Power Incline: 0 – 15% 1-Step™ Incline Control
Power Decline: -3 – 0% 1-Step™ Decline Control
Roller Diameter: 3.5" Crowned, Spin-Balanced Rollers
Maximum user weight capacity: 400lbs
Weight: 589lbs
Dimensions: 86"L x 34"W x 65"H
Commercial Cardiovascular Equipment
Limited Warranty does only apply to REMANUFACTURED products.
PLEASE READ THESE WARRANTY TERMS AND CONDITIONS CAREFULLY BEFORE USING YOUR STRENGTH INDUSTRY INCORPORATED PRODUCT. BY USING THE EQUIPMENT, YOU ARE CONSENTING TO BE BOUND BY THE FOLLOWING WARRANTY TERMS AND CONDITIONS.
Base Care Limited Warranty. Strength Industry Incorporated warrants all remanufactured products to be free from defects in materials and manufacture for the warranty periods set forth below. The warranty periods commence on the invoice date of the original purchase. This warranty applies only against defects discovered within the warranty period and extends only to the original purchaser of the product. Parts repaired or replaced under the terms of this warranty will be warranted for the remainder of the original warranty period only. To claim under this warranty, the buyer must notify Strength Industry Incorporated within 30 days after the date of discovery of any nonconformity and make the affected product available for inspection by Strength Industry Incorporated or its service representative. Strength Industry Incorporated obligations under this warranty are limited as set forth below.
Warranty
Frame
Motor & Alternator
Mechanical Parts
Electrical Parts
Wear Items
Console Overlay
Service Labor
Years
Years
Months
Months
Months
Months
Months
Treadmills
5
1
6
6
3
6
6
Ellipticals Crosstrainers
5
1
6
6
3
6
6
Stationary Bikes
5
1
6
6
3
6
6
Steppers
5
1
6
6
3
6
6
Other Cardio
5
1
6
6
3
6
6
Notes:
Treadmill motor & motor control board's warranties include labor to match the parts warranty period.
Wear items are defined as and are not limited to treadmill deck, running belt, seats, pedal covers and hand grips.
This Limited Warranty shall NOT apply to:
Software updates.
Software defects that do not materially and negatively affect the exercise functionality of the product under normal use conditions at the time of installation.
Consumable goods or cosmetic items of the product, to include all plastic or painted surfaces, the exterior of which has been damaged or defaced as a result of abuse, misuse, accident, improper service or installation, mishandling or modification in design or construction not authorized by the Manufacture; including, without limitation, use or incorporation of any non-OEM (Original Equipment Manufacturer) replacement parts.
Cosmetic, structural, or functional damage (including rust, corrosion and unusual wear) caused by failure to follow the maintenance procedures described in the owner's manual.
Repairs performed on remanufactured piece of equipment missing a serial number.
Service calls to correct installation of the equipment or instruct owners on how to use the equipment.
Pickup and delivery involved with repairs.
Any labor costs incurred beyond the applicable labor warranty period.
This warranty gives you specific legal rights, and you may also have other rights, which vary from one jurisdiction to another.