Nautilus Impact® Deltoid Fly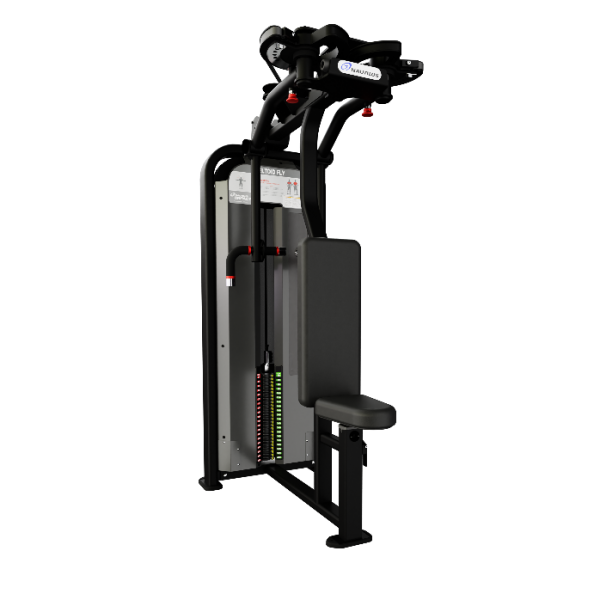 Proven. Smart. Effective.
The Impact® Strength line brings many subtle innovations to the power of your next weight training workout. It is the evolution of the proven biomechanics and user features that have made the strength line a solid, competitive product. This line retains all the unique, proven, individual design features that customers have stated are ideal such as pre-stretch, start assist, range of motion selection, graduated and standard heavy weight stacks. Impact Strength incorporates new aesthetics and biomechanics features that have established its position as a competitive and diverse strength product line.
W: 30 IN (76 CM)
L: 50 IN (127 CM)
H: 79 IN (201 CM)
STACK WEIGHT: 220 LB (110 KG)
OVERALL WEIGHT: 580 LB (263 KG)
SHIPPING WEIGHT: 646 LB (293 KG)
Features:
User-friendly weight stack selection
5 lb incremental weight system for optimal progression
Ratcheting seat adjustment
Gravity assisted positioning
Featuring the patented Lock N Load® weight selection system
User-friendly weight stack selection
5 lb incremental weight system for optimal progression
Ratcheting seat adjustment
Gravity assisted positioning
Featuring the patented Lock N Load® weight selection system