Power Lift Olympic Multi Rack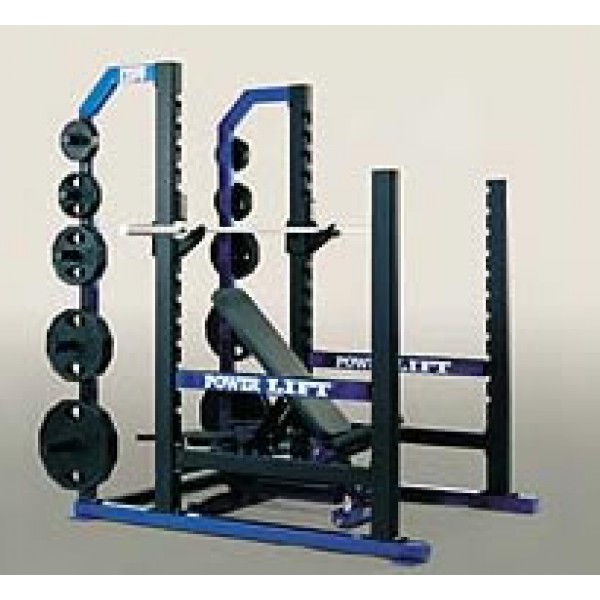 Power Lift Multi Racks:
The basic Power Lift Multi Rack replace the following pieces of equipment:
Squat Rack
Olympic Bench Press
Olympic Incline Press
Front Military Press
Adjustable Dumbbell Bench
Utilizing Power Lift Multi Racks increases weight room efficiency by keeping your athletes in one location in the weight room. The Multi Rack is designed for quick and easy conversion from one lift to the other.
Save money and space by purchasing 1 station versus 5 stations.
The Multi Racks come in just about any configuration you can come up with. The most popular is the 8' Multi-Rack with a pull up bar.
Call for Prices.