Technogym Dual Adjustable Pulley - Performance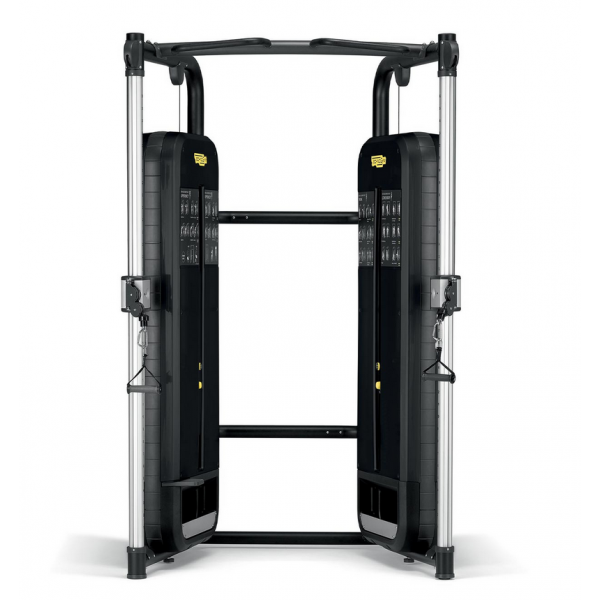 With user-friendly design and advanced biomechanics, Cable Stations Dual Adjustable Pulley enables you to perform explosive exercises focused on maximising strength and on building power and speed.


The Cable Stations range offers multiple solutions enabling facilities to optimise floor space and target a broader range of user needs with equipment designed to improve muscular endurance through motivating workout sessions and advanced exercising routines.


The innovative Power Mode System ensures a totally smooth movement. The special elastic cable used in Power Mode counteracts the effect of inertia caused by weight stack rebound, enabling you to perform explosive exercises safely and effectively.


Cable Exit System enables effortless single-handed adjustments, contrary to most cable machines which require using both hands and a fair amount of strength. You can select between 36 possible cable positions according to your size and exercise routine.