Life Fitness 95C Engage Upright Bike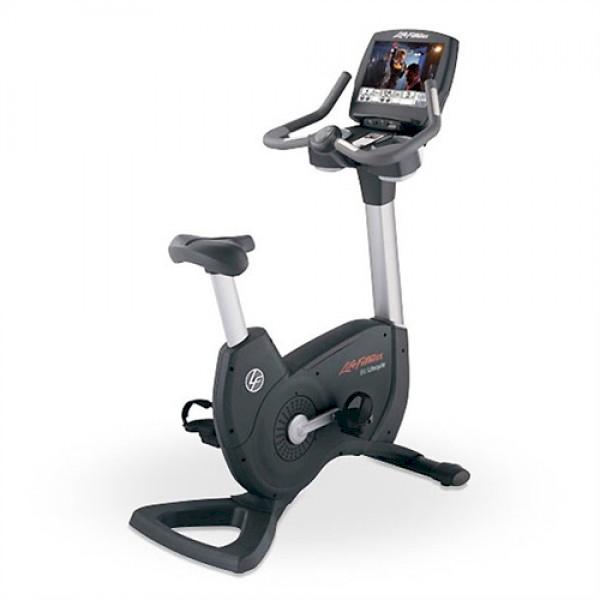 Designed with a new easily adjustable pedal strap, simple seat adjustment and at-your-fingertips resistance controls, the 95C Bike delivers an exceptional fitness experience. Built with years of research and development and the best ergonomic and user-based tests in the industry, the 95C Bike will motivate your exercisers to keep working out at your fitness center.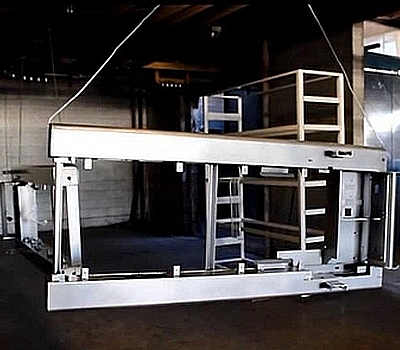 Finish Painting | Powder Coating
Powder coating is a high-quality finish found on all our remanufactured products. Protects the roughest, toughest cardio equipment as well as strength equipment items you depend on daily. It provides a more durable finish than liquid paints can offer, while still providing an attractive finish.
Benefits of Remanufactured Generator & Alternator
Remanufactured to OEM specifications.

Performance of a new unit.

Durability and reliability of a new unit.

Replacement parts are OEM.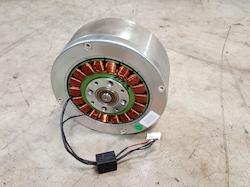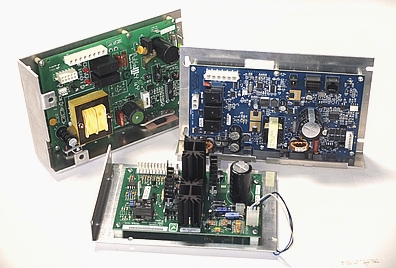 Electronics
All our electronics are inspected through a series of tests and diagnostics. Often, basic repairs are made returning the electronic boards to a perfect condition, if not possible, parts are recycled and replaced by new ones.
Bushings & Bearings
Our remanufactured product uses full range bearings. We work with four major suppliers (Timken, Nachi, INA, NSK), all leader's manufactures in this industry. We want ensure the best performance and reliability during long hour's operations on our equipment.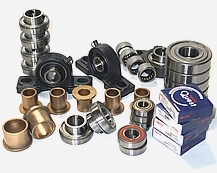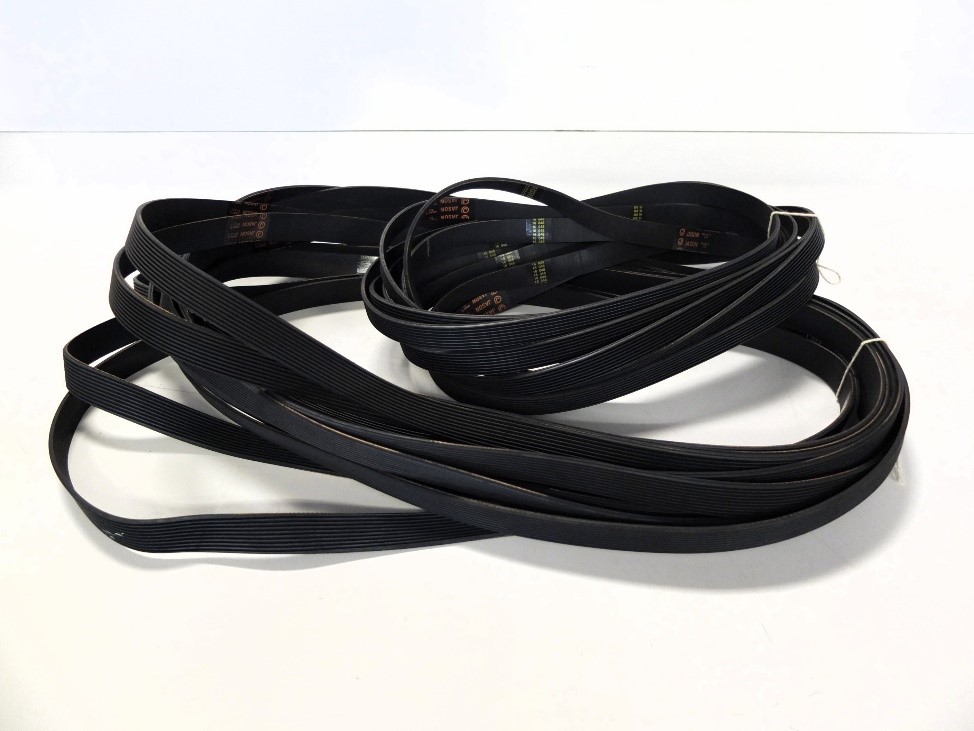 Power Transitions | Drive Belts
From synchronous to cogged to multi-rib V belts. We maintain an extensive stock of belt sleeves to meet our production demand, also in this field we work with the best leading manufactures brands to ensure the best performance and reliability during long hour's operations.
Console Overlays | Decals
All console overlays and decals are replaced with new ones, this ensures to the user a better working experience also ensure reliability and longevity to the equipment.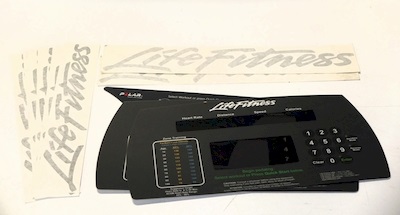 Equipment Features
iPod and iPhone Compatibility – Seamless iPod and iPhone integration allows users to make audio/video selections and watch videos directly on the LCD screen.

USB Connectivity – Create and save workouts and personal settings; use data to track performance and workout results at www.VirtualTrainer.LifeFitness.com

Virtual Trainer – Help users meet their goals and provide motivating encouragement and feedback on progress.

Workout Landscape™ Perspectives – Offer users program variety and motivation with ability to watch progress in real time on three workout landscapes including Mountain, 400 Meter Track and 5K Nature Trail.

Zoom Feature – Enlarge speed, incline and time displays for larger workout data viewing.

Comfort Curve® PLUS™ Seat with Easy Adjustments – Convex shape and swept back seat design provide superior comfort. Ratchet seat adjustment makes it easy for users to adjust the seat height, even while in a seated position.

At-Your-Fingertips Resistance Controls – Allows users to easily adjust workout intensity.

Seat Positioning – Precisely angled seat post allows users from 4' 9" to 6' 5" tall to adjust the seat height for correct Knee Over Pedal Spindle (KOPS) position to ensure proper lower-body mechanics, which reduces pressure on knees and enhances rider comfort. XXL seat post and handlebars on 97C model accommodate users up to 7' tall.

Heart Rate Monitoring – Lifepulse™ digital heart rate monitoring hand sensors are conveniently placed on the handlebars, in both the upright and racing positions, to provide precise heart rate monitoring, and Polar® telemetry provides accurate, "hands-free" heart rate monitoring. (Telemetry requires optional cheststrap.)

Motivating Workout Variety – HeartRate+™ Workouts automatically adjust the resistance level to keep users in their target heart rate zone. Engage and Inspire Consoles also include goal-based workouts, Fitness Test, and the machine-prompting Aerobics Trainer program to keep users motivated.

Seat – Comfort Curve Plus™ Seat.

TV Viewing – Integrated 15" Diagonal TV for video content and data display, 3 different TV viewing sizes.

Easy-to-remove Headphone Jack – Yes.

Wide Ride™ Pedals – Yes.

Easy Adjust Pedal Strap – Yes.

On-the-fly Programming – Yes.

Plug-in Accessory – Yes.

Ratcheting Seat Adjustment – Yes.

Deluxe Racing Handlebars – Yes.

Integrated Reading Rack – Yes.

Integrated iPod Accessory Tray – Yes.

Removable Cup Holder – Yes.

Front Wheels for Easy Mobility – Yes.

Service Enhancements: Manager's Optional Settings – Yes.

Networking Capability – CSAFE-Ready, FitLinxx™ Certified.
Equipment Specifications
Resistance Levels: 26

Headphone Jack 3.5 mm Stereo: Yes

Manual Fine Tuning: Yes

Available Tuner Systems: NTSC, PAL/SECAM/ISDB-T

Channel Coverage: VHF 2*13, UHF 14*69, CATV 1*125

Maximum User Weight: 400 lbs / 181 kg

Equipment Dimensions and Weight:

Length: 43.5 inches / 110.5 cm

Width: 21 inches / 53.3 cm

Hight: 59.5 inches / 151.1 cm

Equipment Weight: 176 lbs / 79.8 Kg

Power Requirements:

Equipment: AC power line 115 volt, 15 amp (voltage may vary outside U.S.)

Auto Start: brings power to console when user begins pedaling.
Commercial Cardiovascular Equipment
Limited Warranty does only apply to REMANUFACTURED products.
PLEASE READ THESE WARRANTY TERMS AND CONDITIONS CAREFULLY BEFORE USING YOUR STRENGTH INDUSTRY INCORPORATED PRODUCT. BY USING THE EQUIPMENT, YOU ARE CONSENTING TO BE BOUND BY THE FOLLOWING WARRANTY TERMS AND CONDITIONS.
Base Care Limited Warranty. Strength Industry Incorporated warrants all remanufactured products to be free from defects in materials and manufacture for the warranty periods set forth below. The warranty periods commence on the invoice date of the original purchase. This warranty applies only against defects discovered within the warranty period and extends only to the original purchaser of the product. Parts repaired or replaced under the terms of this warranty will be warranted for the remainder of the original warranty period only. To claim under this warranty, the buyer must notify Strength Industry Incorporated within 30 days after the date of discovery of any nonconformity and make the affected product available for inspection by Strength Industry Incorporated or its service representative. Strength Industry Incorporated obligations under this warranty are limited as set forth below.
Warranty
Frame
Motor & Alternator
Mechanical Parts
Electrical Parts
Wear Items
Console Overlay
Service Labor
Years
Years
Months
Months
Months
Months
Months
Treadmills
5
1
6
6
3
6
6
Ellipticals Crosstrainers
5
1
6
6
3
6
6
Stationary Bikes
5
1
6
6
3
6
6
Steppers
5
1
6
6
3
6
6
Other Cardio
5
1
6
6
3
6
6
Notes:
Treadmill motor & motor control board's warranties include labor to match the parts warranty period.
Wear items are defined as and are not limited to treadmill deck, running belt, seats, pedal covers and hand grips.
This Limited Warranty shall NOT apply to:
Software updates.
Software defects that do not materially and negatively affect the exercise functionality of the product under normal use conditions at the time of installation.
Consumable goods or cosmetic items of the product, to include all plastic or painted surfaces, the exterior of which has been damaged or defaced as a result of abuse, misuse, accident, improper service or installation, mishandling or modification in design or construction not authorized by the Manufacture; including, without limitation, use or incorporation of any non-OEM (Original Equipment Manufacturer) replacement parts.
Cosmetic, structural, or functional damage (including rust, corrosion and unusual wear) caused by failure to follow the maintenance procedures described in the owner's manual.
Repairs performed on remanufactured piece of equipment missing a serial number.
Service calls to correct installation of the equipment or instruct owners on how to use the equipment.
Pickup and delivery involved with repairs.
Any labor costs incurred beyond the applicable labor warranty period.
This warranty gives you specific legal rights, and you may also have other rights, which vary from one jurisdiction to another.