Precor Experience TRM Series Treadmill
What's in the Box
Remanufactured Unit

Assembly Instructions

Warranty Registration Card
The contemporary, thoughtful design of the new TRM delivers exercisers unparalleled feel and quiet operation while facility operators experience optimal performance and durability. The Active Status Light alerts facility staff at a glance to the operating status of their treadmills.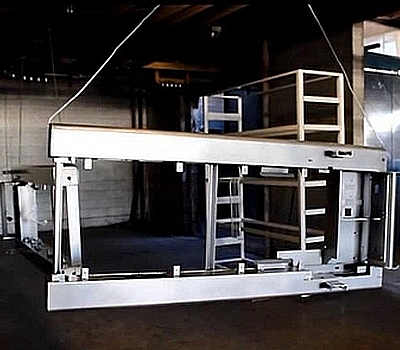 Finish Paint | Powder Coating
Powder Coating is a high-quality finish featured on all of our remanufactured products. This feature protects the equipment you depend on daily by protecting treadmill frames and metal parts.
In addition, powder coated products provide a more durable finish, an attractive gloss or matte color, and provides resistance against diminishing coating quality as a result of impact or moisture. In turn this reduces the risk of scratches, chipping, corrosion, fading and other wear and tear issues.
Motors & Lift Motors
Remanufactured to OEM Quality.

Performance of a new unit.

Durability and reliability of a new unit.

Replacement parts are OEM.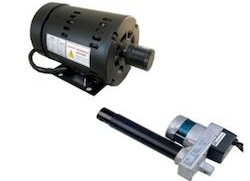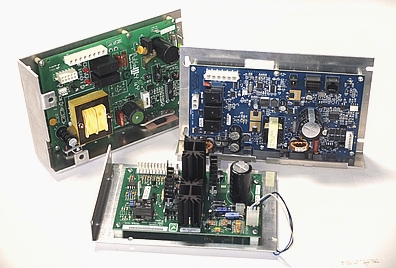 Electronics
All our electronics are inspected through a series of tests and diagnostics. In some cases, basic repairs are made to the electronic boards returning them to their original condition. If electronics do not meet our quality standards they are replaced with new parts.
Bearings
All our remanufactured equipment, with no exception to any machine, is outfitted with a premium range of bearings. We procure our parts through some of the leading Japanese and German suppliers in the market, such as Asahi Seiko, INA and NSK.
Supplying our parts through these quality vendors ensures that we in turn provide our customers with the best performance possible on our equipment, along with guaranteeing reliability and longevity.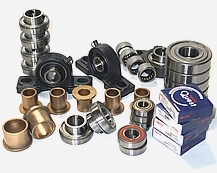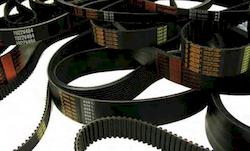 Drive Belts
From synchronous, cogged or Poly-V Belts, we maintain an extensive stock of belts to meet our production demands In this field we work with the leading manufacturing brands to ensure the best performance and reliability during long hours of operation with our equipment.
Decks | Running Belts
Our remanufactured treadmills are outfitted with premium wax-less belts and decks. These are often twice as expensive to regular belts, which in turn extends the life of the equipment and saves on maintenance costs to our customer.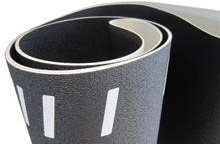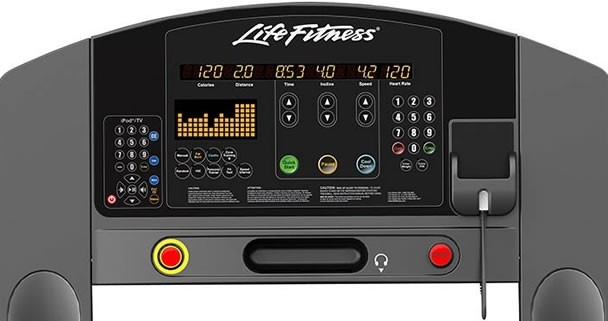 Console Overlays | Touch
Console Overlays is the product that tends to fail the most on used equipment due to the wear and tear from the numerous amounts of persons using the equipment at public gyms. For this reason, all of our console key pad overlays and touch screen membranes are replaced. Doing this ensures our customers a more satisfying experience and increases the longevity of our equipment.
Equipment Features
Ground Effects® Impact Control System - New and improved progressive shock absorption system that absorbs high-impact movements and supports a solid and controlled push off.

Ground Effects® Technology - Yes.

Integrated Footplant Technology™ - Fully complements exerciser's natural running stride, reducing joint stress and fatigue.

Motor - IFT-Drive controller works with a new, high efficiency 4 HP AC motor that delivers improved performance and a smooth, natural feel.

Deck and Belt - Seigling E8 multi-ply polyester belt with optimized lubrication integrated into the material, exclusive to Precor. The running belt is combined with a pre-waxed deck that offers added lubrication especially during the initial break-in period of the treadmill.

The combination of the exclusive optimized running belt with pre-waxed deck yields a long lasting system. However, when the running belt does need to be replaced and the deck flipped, this service can be completed in less than 20 minutes. The deck is mounted to the GFX system independent of the frame resulting in a stable, quieter treadmill.

Reversible Deck - Yes.

Elevation System - Elevation system generates up to 1000 lbs of thrust and operated in compression for reliable operation.

Rollers - Steel tapered rollers keep the belt centered to reduce maintenance and noise.

Frame - New frame design results in an ultra-stable console, solid feel, and quiet operation.

Water Bottle and Accessories Holder - Dual holders with rubber over mold cradles exerciser's water bottle to keep it stable. Accessory tray securely supports exercisers cell phone, keeping it front and center, along with ample room for keys, membership card, etc.

Emergency Stop - Safety clip and lanyard attached to the stop switch to immediately turn off power bringing the treadmill to a stop. The lanyard and safety clip can be conveniently attached to a thoughtful tab located underneath the front handrail.

Auto Stop - Yes.

Power-Factor Correction - Yes.

Transport Wheels - Yes.

Heart Rate Monitoring

Touch: Touch heart rate sensors located on fixed handlebars for increased accuracy and ease-of-use by users of all sizes

Telemetry: Equipped for heart rate telemetry reading using a chest strap.

SmartRate®: No.

Network Capabilities

CSAFE Ready: Yes.

Diagnostics: Ability to set club parameters, e.g. limit exercise time, set default language and pause time.
Equipment Specifications
Speed Range: 0.5 - 16 mph / 0.8 - 25.5 km/h.

Decline / Incline Range: -3% decline to 15% incline in 0.5% increments.

Running Surface (L X W): 60 L x 22 W inches / 153 L x 56 W cm.

Maximum User Weight (lbs / kg): 400 lbs / 181 kg.

Step-up Height: 9.5 inches / 24 cm.

Roller Diameter (inches / cm): 3.5 inches / 8.9 cm.

Power Cord Management: ICE 320-C19 inlet supporting Schuko and BSI plugs.

Handrail Length (inches / cm): 24 inches / 61 cm.

Equipment Dimensions and Weight:

Length: 83 inches / 211 cm

Width: 35 inches / 89 cm

Height: 62 inches / 157.5 cm

Height with PVS: 78 inches / 198 cm

Machine Weight (base equipment): 420 lbs / 190 kg

Power Requirements

Equipment: Powered.

Personal Viewing Screen (PVS): Powered.

U.S. & Canada 120 VAC: Dedicated 120V/20A circuit with 5-20R NEMA receptacle.

U.S. & Canada 240 VAC: Dedicated 220V- 240V/20A circuit with 6-20R NEMA receptacle.

International 240 VAC: IEC 320-C19 inlet supporting applicable country-specific power cord.

Cord Length: 12 ft / 3.7 m
Commercial Cardiovascular Equipment
Limited Warranty does only apply to REMANUFACTURED products.
PLEASE READ THESE WARRANTY TERMS AND CONDITIONS CAREFULLY BEFORE USING YOUR STRENGTH INDUSTRY INCORPORATED PRODUCT. BY USING THE EQUIPMENT, YOU ARE CONSENTING TO BE BOUND BY THE FOLLOWING WARRANTY TERMS AND CONDITIONS.
Base Care Limited Warranty. Strength Industry Incorporated warrants all remanufactured products to be free from defects in materials and manufacture for the warranty periods set forth below. The warranty periods commence on the invoice date of the original purchase. This warranty applies only against defects discovered within the warranty period and extends only to the original purchaser of the product. Parts repaired or replaced under the terms of this warranty will be warranted for the remainder of the original warranty period only. To claim under this warranty, the buyer must notify Strength Industry Incorporated within 30 days after the date of discovery of any nonconformity and make the affected product available for inspection by Strength Industry Incorporated or its service representative. Strength Industry Incorporated obligations under this warranty are limited as set forth below.
Warranty
Frame
Motor & Alternator
Mechanical Parts
Electrical Parts
Wear Items
Console Overlay
Service Labor
Years
Years
Months
Months
Months
Months
Months
Treadmills
5
1
6
6
3
6
6
Ellipticals Crosstrainers
5
1
6
6
3
6
6
Stationary Bikes
5
1
6
6
3
6
6
Steppers
5
1
6
6
3
6
6
Other Cardio
5
1
6
6
3
6
6
Notes:
Treadmill motor & motor control board's warranties include labor to match the parts warranty period.
Wear items are defined as and are not limited to treadmill deck, running belt, seats, pedal covers and hand grips.
This Limited Warranty shall NOT apply to:
Software updates.
Software defects that do not materially and negatively affect the exercise functionality of the product under normal use conditions at the time of installation.
Consumable goods or cosmetic items of the product, to include all plastic or painted surfaces, the exterior of which has been damaged or defaced as a result of abuse, misuse, accident, improper service or installation, mishandling or modification in design or construction not authorized by the Manufacture; including, without limitation, use or incorporation of any non-OEM (Original Equipment Manufacturer) replacement parts.
Cosmetic, structural, or functional damage (including rust, corrosion and unusual wear) caused by failure to follow the maintenance procedures described in the owner's manual.
Repairs performed on remanufactured piece of equipment missing a serial number.
Service calls to correct installation of the equipment or instruct owners on how to use the equipment.
Pickup and delivery involved with repairs.
Any labor costs incurred beyond the applicable labor warranty period.
This warranty gives you specific legal rights, and you may also have other rights, which vary from one jurisdiction to another.